MAUI HYPNOSIS
and Hypnotherapy®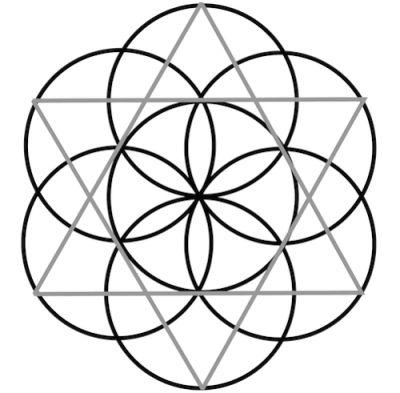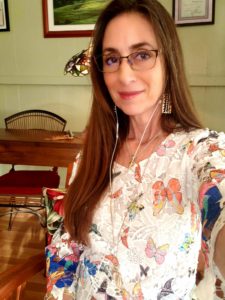 It is an honor to have a 5 star rating helping clients during my 29 years as a hypnotherapist. Seeing their improvement aligned and integrated in body, mind and spirit is a true joy and I feel blessed to be a part of their journey. Due to the confidentiality of my work with my clientele, testimonials and reviews are not solicited. The majority of my clientele prefer to remain anonymous (even those kind unsolicited testimonials listed below that have been approved to post). It is important that my clients know that their privacy is secure so they can be completely comfortable while they are receiving professional care at my office and during sessions by phone or video. Mahalo nui loa (thank you with all of my heart) to all of my clients who I have the privilege to assist.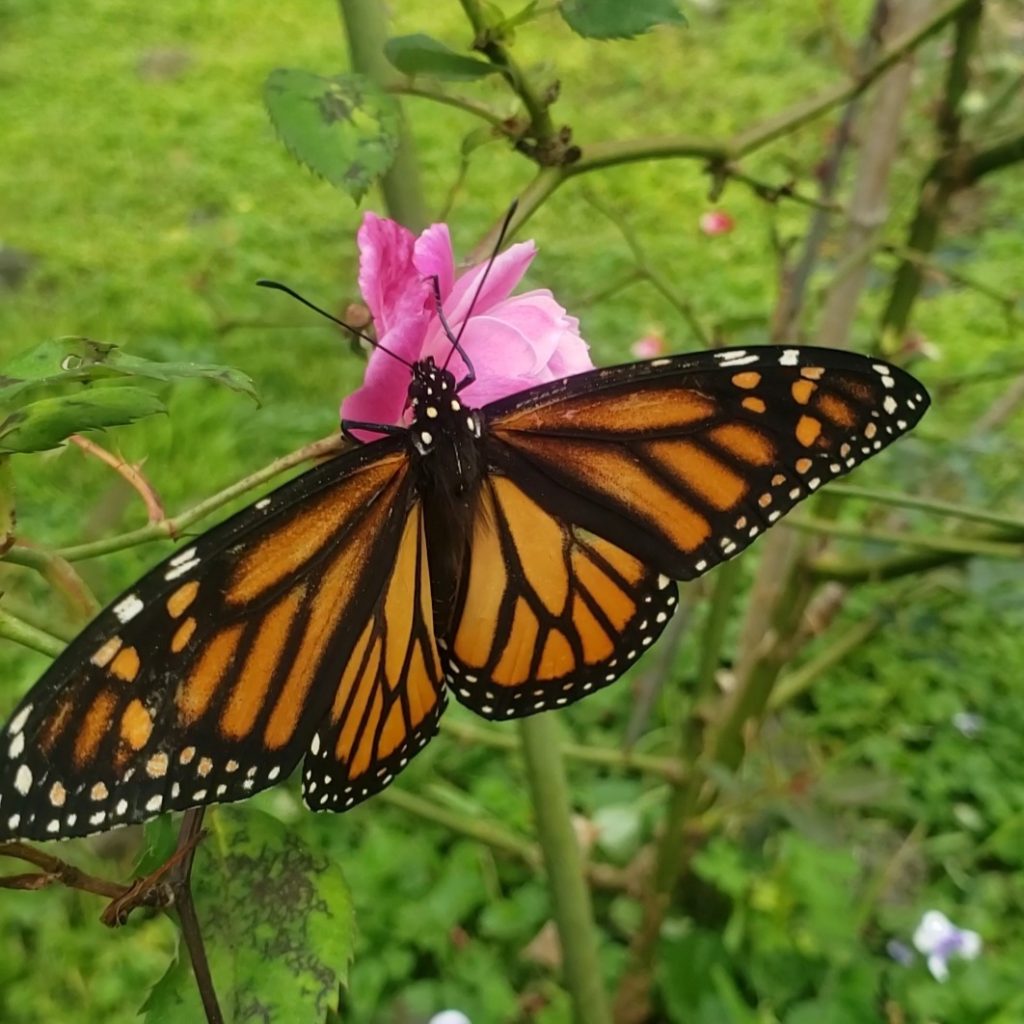 MEDICAL HYPNOSIS – ** physician referred
Pre-Surgery, Recovery, Pain Management, Anxiety, Fear of Needles
-"I have used Shannon multiple times and refer her to my friends and family. The first time was for anxiety, pain, and healing- I am phobic about needles- the before during and after! Shannon saw me twice and I had no problems with the needles at all, I used almost no pain killers and healed quite quickly! The next time I had surgery I was in another state and I was able to use Shannon over the phone with the same outstanding results! I have also used her for personal growth- with equal results. If your hesitant (I was) just do it… you have nothing to lose and everything to gain!" ~ L. R.
– "I have control of my pain after several sessions with Dr. Shannon. ~ Gary C.

PTSD
– "Shannon is incredibly insightful and talented with hypnotherapy. You feel immediately at home in her office in a relaxing and comfortable atmosphere. I had serious complications following surgery and Shannon has helped me to overcome PTSD related to that incident. I highly recommend Shannon." ~ Susan P.

Pre Surgery, Post Surgery, Healing and Recovery
–"My primary care physician referred me to Dr. Shannon for pre-surgery for a lumpectomy that turned into a double mastectomy. I immediately felt at ease with Dr. Shannon. She was kind, compassionate and got my mind ready for my surgery. Before I was scared and anxious, after the session, I felt calm and ready! She hypnotized me and all the suggestions for ease, comfort, quicker healing, worked! The doctors were amazed at how well I recovered. I didn't even take the prescription pain meds, the over the counter meds worked as effectively thanks to that suggestion! My doctor told me in my 1 week post surgery that the incision looked like I had the surgery 4 weeks ago. Healing is faster with hypnosis! Thanks Dr. Shannon. ~ N.S.
ANXIETY
– "After just one session, it's amazing how calm I feel. So this is what normal feels like. I'm hooked." ~ M.A.

TINNITUS (Ear Ringing)
– " I thought I was going crazy, the ringing in my ears was driving me insane! After our sessions, it's still there but the weird thing is I don't notice it anymore thank to your help. What a relief! I highly recommend you to all of my friends." ~ K.H.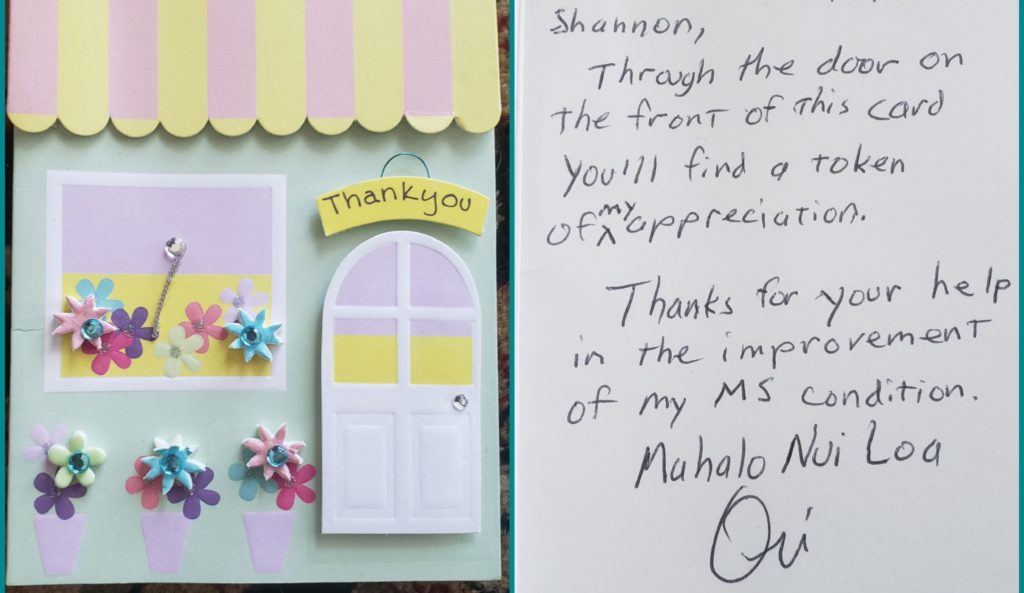 Multiple Sclerosis
– "Shannon, Through the door on the front of this card you'll find a token of my appreciation. Thank you for your help in the improvement of my MS condition. Mahalo nui loa, Ori"
DEPRESSION
-"To: Dr. Shannon … Thank you so much for everything you have done for me. You have changed my life in so many ways. It's hard to express in words how much gratitude I have for you. You have saved my life. I will never forget all the ways to have helped. I'm grateful to have been able to meet you. Thank you :)" ~ Danielle A. (medical referral for depression)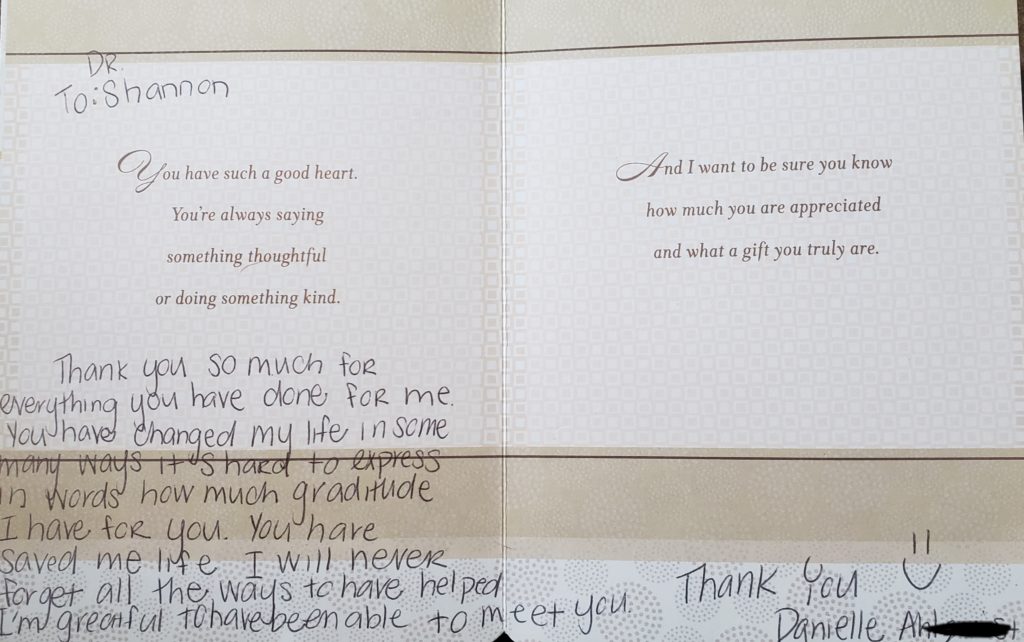 SELF IMPROVEMENT – GOAL ACHIEVEMENT
– "Effectiveness!!! once again Dr. Shannon Proved a master of her craft a perfect channel for reaching those goals that have seemed just out of reach Thank you. ~ Eva J.
– "Wow amazingly powerful work Dr. Shannon and this modality are effective if you have ever contemplated this work Do it !!!" ~ J.E.
– "Dr.Shannon is Amazing. Very intuitive, patient and clear. Helpful and kind. Highly recommend to all who are looking for healing and self betterment. 🙏🏽" ~ Corinne E.
– "I feel that you've totally got it/me… That comfort level was very important for me being able to let go and let it happen naturally … Thank you for your insightfullness, guidance and care! I am amazed at the results, even my friends have noticed the difference." ~ Steven B
SMOKING CESSATION
– "After a 35 year addiction, today March 29, 2020 marks the ONE YEAR anniversary since my last cigarette. I never thought I'd actually be able to quit. Thank you, Dr. Dominguez, more than words can ever say. You freed me!" ~ Jen Woods, Google Review – March 2020
– "Powerful stuff! Thanks Dr. Shannon for being so helpful. I really appreciate the service and will recommend to anyone wanting to make some positive changes in their lives!" ~ Noah Francis, Facebook Review
– "I saw you for hypnosis smoking cessation 10 years ago! I'm still smoke-free!!" ~ Annie C.
– "I am amazed. I've tried to quit smoking so many times over the past 22 years with the patch, gum, chantix, cold turkey and nothing worked. I called Maui Hypnosis and booked an appointment. I was skeptical that hypnosis would work for me. I quit the 1st session and couldn't believe how great I felt. I still kept my 2nd session and felt more empowered. Dr. Shannon is an expert in her field and the most kind, compassionate and encouraging person. She really makes you feel at ease and gets you into a positive and healthy mindset. She empowered me to accomplish anything I set my mind to! I feel like I have my life back." ~ Frank D.
– "My cardiologist referred me to Dr. Shannon to quit smoking. I was smoking a lot, more than 3 packs a day. After seeing Dr. Shannon, I'm smoke-free. I highly recommend her! ~ A. J. (age 78, 60 year smoker)
WEIGHT LOSS
– "I have never felt better, nor more empowered to overcome the habits I fell into! Dr. Shannon is nothing short of amazing at what she does and I am still feeling the benefits of her work with me! Whatever it is you may be looking for help to change, she is the perfect person to help you through her hypnosis. I'm truly thankful and grateful to have been put in touch with her even though I am so many miles away! (I live in Florida). Thank you Dr. Shannon! I am forever a fan!!! ~ Samantha Carter"

– "I began my journey through hypnotherapy with limited knowledge and a bit of skepticism. Thanks to Shannon's compassion, intuitiveness and expertise I was able to lose 40 pounds! I won't say it was easy but after struggling for decades with weight issues I feel like I finally have control. Shannon is amazing!!" ~ Michele A.
AMPLIFIED WEALTH
– "I can't recommend Maui Hypnosis enough! It changed my life and helped me go from bankrupt to millionaire in my industry!! ~ Carlita T.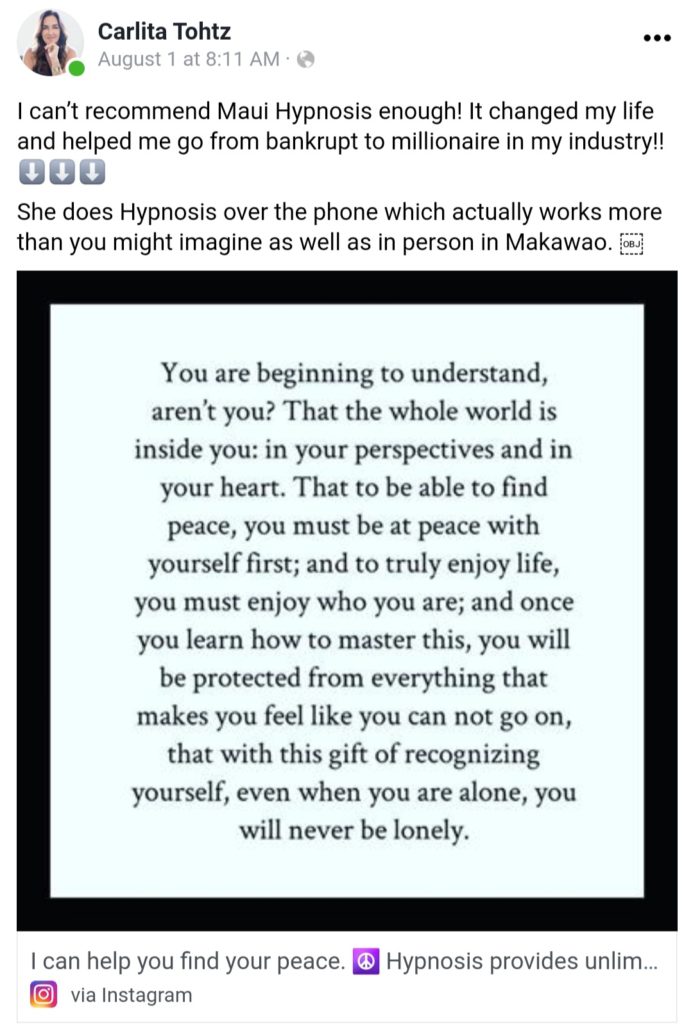 – "Dr. Shannon Dominguez is a key player on my success team. She is who I use to continually develop my mindset and break through to new levels in my business and in life. I consider the money I spend to work with her to be some of the soundest investments I have made. She is extremely skilled, professional and affordable. Once you get the power of the subconscious mind, you will understand why having an expert guide to help you reprogram your mind is key. And once you watch the positive changes unfold, you'll know why I'm so enthusiastic! I am so very grateful to be able to see Shannon regularly. What a gem!" ~ Carlita
– "I went from bombing in sales last month to the top of my sales team for the past 8 months, grossing over 3M in sales! Everyone asks me what's my secret. Dr. Shannon changed my mindset and I have mastered wealth abundance. I highly recommended hypnosis with her." ~ A. B.
– "BAM! Dr. Shannon's got it going on. Her hypnosis helps me achieve all of my wealth goals. She is a master at her craft." ~ S. R. (timeshare mover, shaker and infopreneur)

SLEEP
– "I haven't had a good night's sleep in over 10 years. I'm from Canada and I heard about you while I was on vacation in Maui. While in the swimming pool, I overheard one of your clients talking to her friend about the amazing hypnosis sessions with you and I was immediately intrigued. I asked her for your number and booked an appointment. After only one session, I sleep like a baby now. I can't believe it or thank you enough! You changed my life forever. I'm referring all my friends to you." ~ K.S.
CONFIDENCE
–"Dear Shannon, Where do I begin? Thank you for all the support you have given me in the past years. Making me feel confident and giving me the power to my own happiness."
– Claire B. (written when she was a high school senior… she has since graduated college)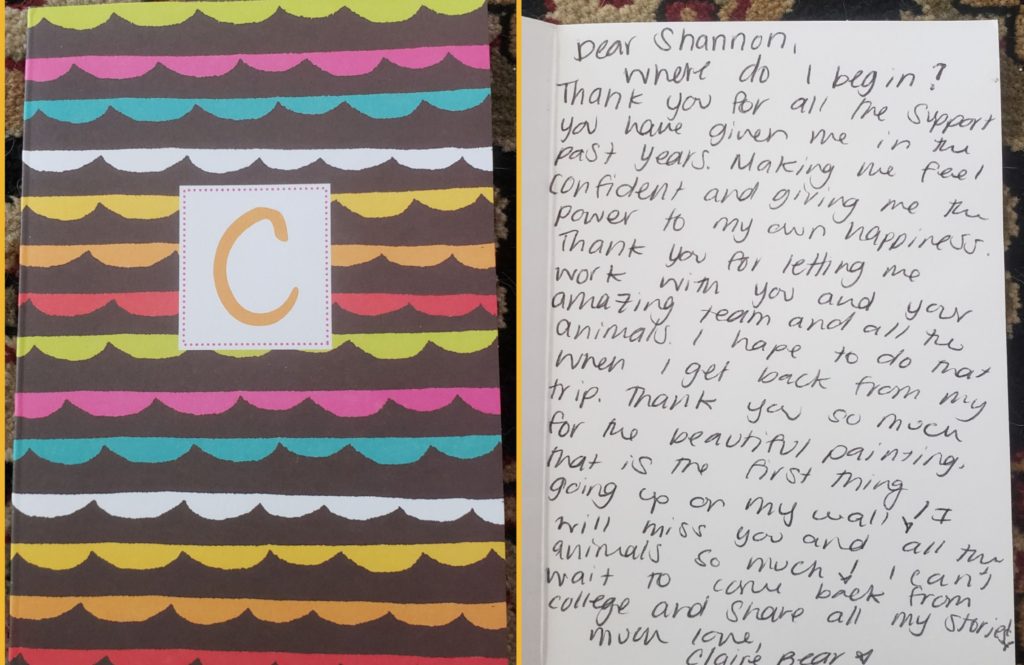 SPORTS PERFORMANCE
"Thanks Dr. Shannon, I always like our sessions right before my tournaments. It gets me in the zone. I have won several golf tournaments thanks to you getting my mental game aligned for each shot." ~ R.G.

"My archery scores improved drastically after each session. Now the guys in the tournament are afraid of the old guy. Thanks for your help!" ~(professional archer)

"Played the best golf game of my life after just one session with you!" ~ Wendell W.
"I'm pretty new at golf and really just learning. I have worked with you on other things and thought maybe you could help get my mind focused when it comes to golf. I can't believe it… I actually got a hole in one! Whoa! Thanks Dr. Shannon" – Monica F.
(*sidenote: sometimes things just line up with hypnosis, mind game, physical game and technique. All the golfers and the pro at her course were shocked. Another client of mine got 4 eagles in a collegiate golf tournament following our session the night before.)

"I love to surf and charge into the waves and go all out. But when I am in the tournament, I get really nervous due to all the pressure of competition and get really down on myself when I'm not at my best. You've changed my life! I enjoy surfing competitively and doing really good thanks to you." ~ A. K.

"Flip turns are easy now thanks to hypnosis! ~ surf grom

"My kite surfing has gotten better thanks to you, and I am no longer thinking about or afraid of sharks. Thanks Dr. Shannon" ~ M.G.

"I'm fearless now when it comes to doing my tricks while windsurfing thanks to you and the hypnosis. I'm charging every wave and creating new tricks." ~ J.S.