MAUI HYPNOSIS
and Hypnotherapy®
OFFICE LOCATION

MAUI HYPNOSIS and Hypnotherapy®
Dr. Shannon Dominguez, DCH
3681 Baldwin Avenue, Suite  205
Makawao, Maui, Hawaii 96768
Phone/Text: (808) 878-1528
Email: info@behypnotized.com
* Please call or text for appointments and inquiries
Office Appointment Days: Tuesday, Thursday and Saturday
Sessions by Phone: Weekdays/Weekends
All sessions are by appointment, private and confidential. Group sessions are available by request.
1st Session is 1.5 to 2.0 hours. Follow-up sessions are approximately 50 minutes to 1 hour, unless otherwise scheduled.  Sessions available by phone, facetime, skype, USA and international.
Located on the 2nd Floor above The Dragon's Den.
Look for The Dragon's Den Courtyard between the stores "Holiday" and "Collections"
(Take the stairs above The Dragon's Den in the K. Matsui Store Building).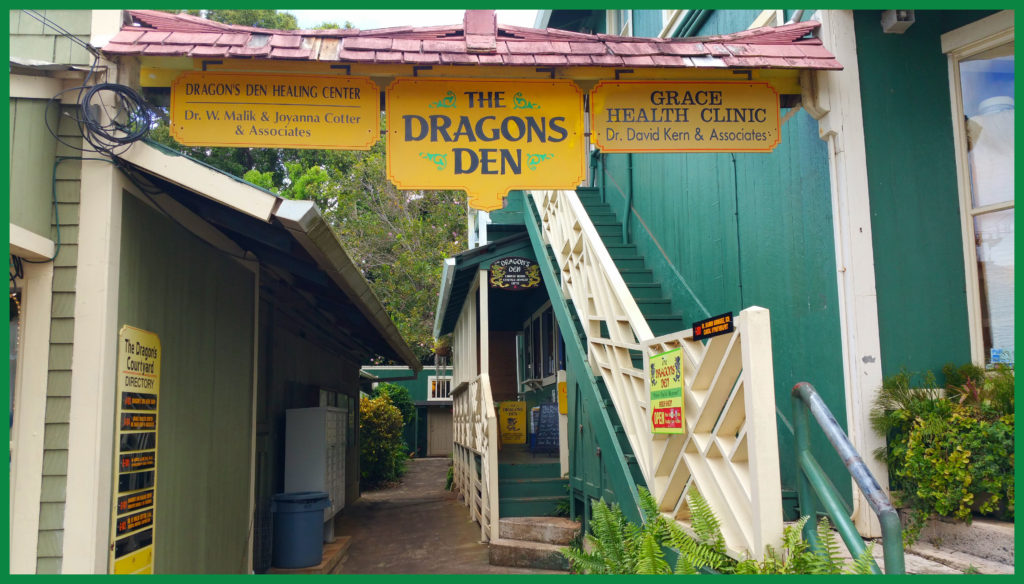 Convenient free and spacious parking in the gravel lot on Brewer Street just past Polli's Mexican Restaurant.
CALL TO MAKE YOUR APPOINTMENT TODAY!
(808) 878-1528


Cash, Check and All Major Credit and Debit Cards Accepted!