MAUI HYPNOSIS
and Hypnotherapy®
FAQs – frequently asked questions
IS HYPNOSIS EFFECTIVE?
YES! Hypnosis has been medically approved since 1955 in Europe and 1958 in the USA. The American Medical Association (AMA),  American Psychiatric Association (APA), and British Medical Association (BMA) have approved hypnosis as a viable therapeutic modality when administered by trained professionals.
The fields of hypnosis applications provide improvement in a wide variety of areas, including: health, wellness and well-being, pain relief, surgical preparation and recovery, cancer support, alleviating anxiety and worry, self-improvement, motivation, sports performance enhancement, losing weight and stop smoking. See HYPNOSIS SERVICES for additional applications.
SCIENTIFIC STUDIES HAVE SHOWN THAT HYPNOSIS:
Speeds up recovery and healing following surgery significantly faster than those who do not receive hypnosis prior to surgery,[1];
Reduces and manages pain significantly [2] including reducing pain associated with Fibromyalgia [3];
Heals bone fractures faster [2];
Improves quality of sleep and alleviates insomnia [4],
People lose more weight and keep it off than those who did not have hypnosis [5];
Smoking cessation is among the most effective methods to quit smoking and abstain from tobacco use months and years later [6];
Prenatal preparation hypnosis "resulted in significantly less use of sedatives, analgesia, and regional anesthesia during labor…" [7];
Turns Breech babies to the vertex position (81% success rate that breech babies turn with hypnosis) [8];
Significantly decreases teeth grinding (bruxism), clenching and lessens facial pain [9]; and,
Reduces pain, nausea and vomiting associated with cancer and treatment [10].
There is a significant amount of scientific research on the effectiveness of hypnosis in the fields of medicine, psychology, dentistry, addiction, anxiety, self-improvement and more. It is all at your fingertips, just search the internet for reputable scholarly sources.
IMPORTANT HEALTH ADVISORY: Medical Hypnotherapy in no way replaces conventional medical diagnosis and treatment, but works in conjunction with it by freeing you of feelings, limiting beliefs and attitudes that may be inhibiting your natural immunizing or other vital processes. If you are currently experiencing severe symptoms, immediately seek the advice of a licensed physician or therapist. Physician or therapist referral is required for medical hypnotherapy services.
IS HYPNOSIS AS EFFECTIVE BY PHONE OR SKYPE?
YES!  The subconscious mind only needs to hear the spoken word for hypnosis to be effective. It means that you can receive hypnosis sessions via phone or skype just about anywhere of your choosing. It is ideal to have sessions in a private location away from interruptions. Distractions are easily ignored with suggestions given by an experienced hypnosis professional, so even if your location has some distraction of noise you can enjoy the benefits of a hypnosis session by phone and skype. I have provided phone and skype hypnosis sessions to clients while admitted to hospitals, surgical centers, in the physician and dentist offices, and outdoor locations such as the beach and various other places. If you prefer an in person session, schedule your appointment to come to my Makawao office.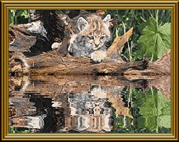 WHAT IS HYPNOSIS?
Hypnosis is " a process which produces relaxation, distraction of the conscious mind, heightened suggestibility and increased awareness, allowing access to the subconscious mind through imagination. It also produces the ability to experience thoughts and images as real. " (Krasner, A.M. The Wizard Within: ABH PRESS, 1990/1991).
A simplified definition of hypnosis is:
BELIEF + EXPECTATION = HYPNOSIS
When you believe in something the brain sends a message to the body how to respond. When you have an expectation of the outcome, the expectation changes your behavior in such a way to make the event more likely to happen. The combination of Belief and Expectation must be present for hypnosis to be effective.
---
CAN I BE HYPNOTIZED?
YES! If you have the desire to be hypnotized, can relax, follow simple suggestions, focus your attention, use your imagination, you can be hypnotized. Most people who feel that they cannot be hypnotized are often easily hypnotizable. The depth of hypnosis experienced differs from person to person.
No one can hypnotize you if you are not willing to be hypnotized. That is why many hypnotherapists say, " All hypnosis is self-hypnosis. " What that phrase means is that you must be willing to be hypnotized for it to be effective. The hypnotherapist is only the facilitator or guide in the hypnosis process. If you have the belief that you can be hypnotized, and the expectation that you will be hypnotized, then you will be hypnotized — every time.
There is a very small percentage of people that cannot be hypnotized. They include:
A person with psychosis or is neurologically impaired
A person who is unwilling to be hypnotized.
---
AM I BEING CONTROLLED?
WILL I BE DOING SOMETHING AGAINST MY WILL?
Absolutely Not! YOU are in control the entire time while experiencing hypnosis. The power lies in your mind, because while under hypnosis you have greater awareness than when you are fully awake and you retain all the power to select what you want to say or do. You won't do anything in a hypnotic state that you would not find acceptable in your normal awake state.
Since you retain the power of selection, you cannot be induced to humiliate yourself, hurt yourself, or commit a crime. You will not unwittingly do anything against your will or reveal any secrets. Put your fears to rest because your secrets are secure, and all sessions confidential! You are probably breathing a sign of relief. Good!
---
 HYPNOSIS SHOWS :
    – WILL YOU MAKE ME CLUCK LIKE A CHICKEN ?
    – WHAT ABOUT THOSE PEOPLE ON STAGE THAT DO THOSE CRAZY THINGS WHILE UNDER HYPNOSIS ?
    – ARE THEY REALLY HYPNOTIZED ?
    – WILL I DO THAT ?
Hypnosis stage shows are real. Those people on stage are deeply hypnotized and everyone is having fun. Let's take a moment to consider that all of those people are volunteers. They chose to be on stage for the purpose of entertainment. If they were not willing to be hypnotized in the first place for the sake of entertainment, they would not have volunteered to be a part of the show. Secondly, if they found any suggestion objectionable they would either not participate or spontaneously come out of hypnosis in the midst of the show.
Hypnosis stage shows are strictly for entertainment. The show exaggerates the power of hypnosis to the audience. Think about this: If it is that powerful during a show, imagine the benefit you will receive from the hypnosis session.
The hypnotism session is uniquely tailored to your specific goals for self-improvement purposes. While you will be hypnotized during your session, you will not be asked to cluck like a chicken (unless you absolutely want to you then you may request the suggestion be added).

---
HOW DO I KNOW I WAS HYPNOTIZED?
Many people believe the myth that when hypnotized you "feel" different. The only thing you should feel while you are in a hypnotic state is complete and total relaxation. That's it. If you were relaxed you were hypnotized. Hypnosis is NOT sleep. You will hear and remember what I say, as there is no time during the session where you lose consciousness unless you are so relaxed that you fall asleep. If that happens, I will wake you up.
---
ARE THE RESULTS OF HYPNOSIS PERMANENT?
Suggestions stay with some individuals indefinitely, others need reinforcement. The effects of hypnosis are cumulative; the more the techniques are practiced and post-hypnotic suggestions are brought into play, the more permanent the results become.
SOURCES AND CITATIONS
[1] Ginandes C, Brooks P, Sando W, Jones C, Aker J. Can medical hypnosis accelerate post-surgical wound healing? Results of a clinical trial. American Journal Clinical Hypnosis. 2003;45(4):333-51.
[2] Faymonville ME, Defechereux T, Joris J, Adant JP, Hamoir E, Meurisse M. [Hypnosis and its application in surgery]. Revue Medicale De Liege. 1998;53(7):414-8.
[3] Wik G, Fischer H, Bragée B, Finer B, Fredrikson M. Functional anatomy of hypnotic analgesia: a PET study of patients with fibromyalgia. European Journal of Pain. 1999;3(1):7-12.
[4] Anderson JA, Dalton ER, Basker MA. Insomnia and hypnotherapy. Journal of Royal Society of Medicine. 1979;72(10):734-9.
[5] Allison DB, Faith MS. Hypnosis as an adjunct to cognitive-behavioral psychotherapy for obesity: a meta-analytic reappraisal. Journal of Consulting Clinical Psychology. 1996;64(3):513-6.
[6] Barber J. Freedom from smoking: integrating hypnotic methods and rapid smoking to facilitate smoking cessation. International Journal of Clinical Experimental Hypnosis. 2001;49(3):257-66.
[7] Vandevusse L, Irland J, Healthcare WF, Berner MA, Fuller S, Adams D. Hypnosis for childbirth: a retrospective comparative analysis of outcomes in one obstetrician's practice. American Journal of Clinical Hypnosis. 2007;50(2):109-19.
[8] Mehl MD, Lewis E.  Hypnosis and Conversion of the Breech to the Vertex Presentation. From Archives of Family Medicine, Vol. 3, Oct. 1994 Dept. of Psychiatry University of Vermont College of Medicine, Burlington
[9] Clarke JH, Reynolds PJ. Suggestive hypnotherapy for nocturnal bruxism: a pilot study. American Journal of Clinical Hypnosis. 1991;33(4):248-53.
[10] Montgomery GH, Schnur JB, Kravits K. Hypnosis for cancer care: over 200 years young. CA Cancer Journal for Clinicians. 2013;63(1):31-44.