MAUI HYPNOSIS
and Hypnotherapy®
HYPNOSIS SERVICES AND SPECIALTIES
♦  MEDICAL ♦  DENTAL ♦  SURGERY ♦
♦  SPORTS ♦  SELF-IMPROVEMENT ♦ SALES ♦ FORENSIC  ♦
for children, teens and adults
"All Healing Begins in the Mind" ~ Bernie Siegal, M.D.
DID YOU KNOW…
MEDICAL STUDIES SHOW: Patients with hypnosis for Pre-Surgery Preparation heal and recover twice as fast following surgery compared to patients who do not undergo hypnosis prior to their surgical procedure.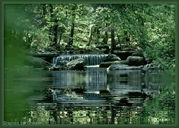 MEDICAL/DENTAL HYPNOSIS**:
Pain Management (acute/chronic)
Symptom Management
Surgery Preparation and Recovery
Fears and Phobias
Digestive / Gastrointestional Disorders (IBS, Crohn's)
Depression
Anxiety Disorders
Panic Attacks
Cancer Support
Fibromyalgia
Dermatologic Disorders
Amelioration of the Skin (Skin picking)
Bedwetting
Bruxism (Teeth Grinding)
Insomnia
High Blood Pressure
Poor Circulation
Morning Sickness
Hopelessness / Helplessness
Hair Pulling / Plucking / Twirling
Parasympathetic Nervous System Reactions
Irritable Bowel Syndrome
Nausea/Vomiting associated with Chemotherapy
Visualization for Healing (Hypno-healing)
** All medical hypnosis sessions require a physician or therapist referral. 
IMPORTANT HEALTH ADVISORY: Medical Hypnotherapy in no way replaces conventional medical diagnosis and treatment, but works in conjunction with it by freeing you of feelings, limiting beliefs and attitudes that may be inhibiting your natural immunizing or other vital processes. If you are currently experiencing severe symptoms, immediately seek the advice of a licensed physician or therapist. Physician or therapist referral is required for medical hypnotherapy services
---
ADDITIONAL HYPNOSIS SERVICES:
Smoking Cessation in 2 sessions! Free follow-up.
Weight Loss
Sports Performance Enhancement
Increase Sales
Achieve Success
CONFIDENCE!
Motivation
Organization
Procrastination, Overcome it and get motivated to get things done!
Goal Achievement
Productiveness
Sleep Better
Improve Self-Esteem
Develop Intuition
Gain Self-Confidence
Increase Creativity
Overcome Bad Habits
Bullying
Exercise
Relaxation
Stress Relief / Management
Eliminate Nail Biting / Knuckle Cracking
Remove Negativity
Problem Solving
Attract Love – Finding the right partner
Attract Abundance, Wealth, Money, Friends
Find Lost Items
Improve Memory
Improve Study Habits
EXAM Preparation – Mid-terms, Finals, ACT, SAT, GRE, MCAT, Bar, Series 7, Licensing Boards
Test Anxiety Relief
Overcome Stage Fright
Public Speaking
Remove Blocks – Writer's Block / Artist's Block / Songwriting / Music Scores / Creativity Block / and more
Overcome Fear of Public Speaking
Defeat Resistance
Freedom from Fear Letting Go / Learning Detachment
Releasing Grief from Death, Loss, Break-ups
Well-being
Connect to Higher Self
Past Life Regression / Meet your Spirit Guide / Inner Guide Making Decisions
Hypno-Birthing / Turning Breech Babies to Vertex Position
Thumb Sucking
Teeth Grinding
Bad Dreams replaced with Good Dreams.
Sports Performance Enhancement
Forensic Investigative Hypnosis for Law Enforcement
Life Coaching / Empowerment Coaching
and more!
** Additional hypnosis services DO NOT require a physician or therapist referral and appointments can be made directly by you.
Cash, Check, Venmo, All Major Credit Cards Accepted!

---
 SPORTS ENHANCEMENT SPECIALTIES:   Peak Performance. Get and Stay in the Zone!
Golf
Tennis
Football
Rugby
Soccer
Baseball
Softball
Volleyball
Track & Field
Gymnastics
Skateboarding
Cycling
Mountain Biking
BMX
Acrobatics
Dance
Cheer
Archery
Frisbee Golf
Lacrosse
Skiing
Racing
Bowling
Billiards
Marksmanship Shooting
WATER SPORTS

Polo
Diving
Swimming
Surfing
Kite-surfing
Windsurfing
SUP
Paddling
Rowing

SKATING

In-line
Hockey
Derby
Dance
Rexing

HORSEMANSHIP

Rodeo
Hunter/Jumper
Polo
Dressage
Western
English
Whether you are an individual, professional, amateur, high school or college athlete, there is a sports hypnosis program to help you improve your game. Individual and Team hypnosis available to improve peak performance, concentration, motivation, teamwork, confidence, focus, improve attitude and getting in the zone and staying there. Overcome mistakes, disappointments so you can move past it and play your best game!